Why you should start with a Design Pack...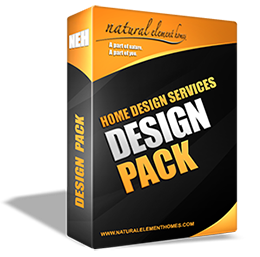 The Design Pack is a specific set of services that puts your dream home in motion and gets you started off on the right track. This is hands-down the best service and value in the industry.
The Design Pack allows you to customize your selected home plan or develop a plan from scratch with our CAD Design Department, then gives you blueprints and technical information to provide to a banker and to Boulder Ridge Builders to confirm total construction costs and to secure financing before purchasing your home. It's a great first step...
You can tour your home from inside, outside, or any angle in between via 3D computer modeling and our gigantic photo library.
You can customize your home design and construction methods to be exactly what you want. We encourage you to change the plan!
You get expert advice and guidance rather than being told what to build and what to buy. Warm, friendly, helpful service is yours.
You won't be limited by a set number of plan revisions and other limitations. Take the time you need and feel free to dream big. After all, it's YOUR dream home!
You will gain control with bankers by having the proper information for us to give you accurate construction costs and not waste time.
You can determine how much your home will cost and tailor your home design to fit your budget and your local building codes.
You can participate as much or as little as you want via our Virtual Design Center.
You will enjoy peace of mind and have a great experience in planning for your dream home.
See For Yourself.........Watch This Demo Movie
Our Virtual Design Center allows you to collaborate at every step of the design process and immediately view the effects of any design changes you're considering. You view your plans online and speak directly with your designer as you watch your changes being made onscreen in real time. Next you'll be able to view a 3-D model of your altered floor plan, and you can take a virtual "tour" of your redesigned house to see just how it will look and feel.
The best part is you don't have to operate any software; just sit back and watch as your dreams and ideas move a step closer to reality. Watch the quick demo movie below. Click the full screen button at the bottom right of the viewer below for maximum effect.
How To Get Started...
Let's discuss the specifics of your project and help you determine if the Design Pack is the right approach for you. You can call us, or use the CONTACT button at left, and we'll respond to you.
Call Us at 603-822-2253
- or - Complete the Form at Right

For more information, visit our corporate website, www.NaturalElementHomes.com